By: Jeff Bennett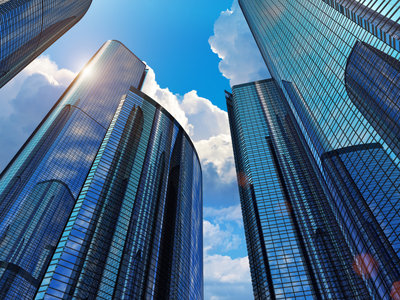 LIGHTNING RELEASES (7/2/2014) – Selling to a large enterprise? You need to be looking at whom you impact, whether they know it or not.
If you are selling goods or services at the enterprise level, chances are that you engage in the practice of quarterly business reviews (QBRs) with your clients. After all, it's important to make sure that both parties feel like they are still realizing value from the relationship and looking back at the successes and challenges from the preceding quarter provides a great opportunity for this focus.
Recently, I have been adjusting the way 360 delivers QBRs and have found it has had some remarkable effects, intended and otherwise. The fundamental change to the model is this: we have shifted from a full rearview mirror-type approach to what I refer to as 5 parts rearview mirror, 5 parts forward thinking. It makes sense to me that part of the value that we should bring as an organization is our expert voice – a consultative approach reflective of our level of understanding of the business we are in.
At a QBR last week, I was meeting with a high energy, visionary top exec who suddenly started to see the value of what we do in the broader context of his organization. He said "you need to talk to this person and that person," left for 5 minutes and proceeded to drag them all into our meeting. It really validated my belief that if you provide your client with a sophisticated solution, you must ensure that you're communicating your company's value props to all of the proper stakeholders to ensure that they can realize that value in their departments.
Develop Your Outlook
From a client experience perspective, you need to understand that there's a full client ecosystem that you must acknowledge and participate with in order to truly understand how your business makes a difference for your clients.
In our world of sales and consumer incentive programs, there are many stakeholders who benefit from, provide input or contribute budget to strong incentive programs. These folks, however, are not necessarily connected to our dealings with the company unless we proactively articulate how their divisions can benefit from working with us. It doesn't happen on its own, but it adds immense value once the dots are connected.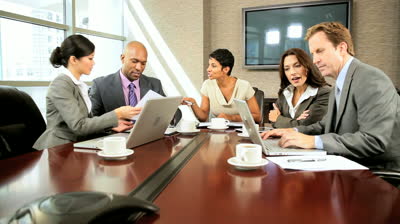 A great example from this recent meeting was engaging the head of the client's Consumer Relationship Management division – they now want to know how to tap in to our data to learn what they need to learn to better serve consumers. Now that they have been brought into the loop, they want to know if the rebate redemption process can also allow consumers to register for warranty with one click? This is the kind of stuff that typically doesn't fall into the sales incentives bucket and so the other departments typically don't have it on their radar.
So, let's assume client experience is something that you are zeroing in on and you are looking to earn the trust and future business of your clients. Meeting those other stakeholders and having them understand the value that you bring is paramount. Understand what it is that they want/need to accomplish and why is it important to them and their organization.
How to Make Sure You're Doing It.
This one may be ever evolving, but it's critical that you have a true understanding of the value that you bring to the entire stakeholder ecosystem of your clients.
For example, because we are experts in the world of channel marketing, we know that there are at least three or four stakeholders who touch or indirectly impact the incentive world, yet may not interface with us or our 360 platform. So it is tremendously important that you ask the right probing questions, and demonstrate how each stakeholder could benefit from the intelligence that we gather, especially when combined with the data they already leverage. Once they see it, they very quickly become actively engaged, thereby broadening your impact within your client's organzations. Understanding where you can add value and making sure that you action against that insight adds to a truly unbelievable client experience.
This article originally appeared on the 360incentives blog.